About and Contact
James is an educator and researcher - sitting between the disciplines of training, education and behavioural nudges. His particular areas of interest are personal effectiveness, decision making, behavioural psychology, communication, and metacognition. Through his company Developing Cognition he brings research from academia into practical applications in universities, companies and charities.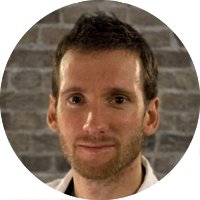 The start of his academic career was at the University of Bath in Psychology and Communication Engineering, later moving into Electrical Engineering and co-authoring a handful of publications on artificial intelligence, ending up with a Ph.D. in Quantifying Risks in Renewable Power Generation.
He gained insight into applying these skills in business and academia including: copy-editing course text for Power System Economics; working as a cameraman; helping teach media skills to various executives; and leading the development of a tech-startup. Since then, his focus has been on training and behaviour change.
For more information see his CV .